Mobile on-demand app vendor Zappix has launched a mobile-based visual solution to help GRM Document Management adapt their workforce management to COVID-19. The new Zappix "Back To Work" Solution delivers proactive daily symptom assessments pushed to employees via dynamic SMS or email links to keep employees, visitors, and customers in multiple GRM locations across the US, Brazil, Peru, and Colombia safe as the company begins to reopen in-person operations.
Recently, on our sister site, Tehrani.com, we covered the news Zappix launched a visual IVR customer self-service solution.
The new solution announced today, uses Zappix Mobile On-Demand Apps to deliver secure, personalized, and visual self-assessments to users on their phones, tablets, or computers. The dynamic solution provides GRM with powerful capabilities and benefits to keep employees and customers safe while reopening its facilities:
Proactive daily reminders — leveraging Zappix Outbound Engagement solution, the service automatically sends daily assessment reminders to employees to increase response rates
Detailed questions, user-friendly interactions — intuitive Zappix visual interfaces present user-friendly self-assessment and an easy to use visual interface
Analytics and reporting — comprehensive dashboard with out of the box reports track the responses, present user trends, highlight anomalies, and properly group responses based on locations and business units
Coverage for Visitors — the solution is designed to provide visitors the ability to complete the assessment as well, and tracks of their responses
Real-time alerts — alerts sent to management in real-time in case of an employee or visitor failing an assessment
Multiple location support — the solution is designed to support multiple locations, presenting information for each location and rolled up to management
Multilingual support — multilingual notifications, assessments, and certificates deployed in English, Spanish, and Portuguese
Fast deployment — powerful Zappix Studio capabilities allow launch in days
Sync symptom assessments with work schedules — send health assessments according to employee work schedules
Easily accessible proof of completion — all employees and visitors receive on their device proof of assessment on their completion tagged with the associated day and time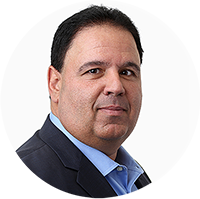 "The Zappix 'Back To Work' solution is a critical component in our reopening activities. Our employees across the USA and in our international sites receive daily reminders to complete the assessment," said Tony Acerra, VP of Operation at GRM. "The real-time alerts and the certificates of completion are pivotal to successfully keeping our operations safe for our employees, visitors, and customers."
The Back to Work Solution leverages end-to-end automation to keep the employee assessment process fast and simple for all involved. GRM submits an employee list to the Zappix system, Zappix Robotic Process automation (RPA) processes the data and sends automated text and email messages to the appropriate employees at exactly the right time; employees complete assessments on their devices via the On-Demand App, and GRM management is immediately notified of any assessment failures while employees and visitors who pass are granted access to a certificate of completion tagged for each individual workday.
"With governments implementing various phased plans for re-opening, company leaders must carefully evaluate how to bring employees back to work," said Yossi Abraham, Zappix president. "We're glad to deliver our 'Back To Work' Solution and help GRM open smoothly while keeping everyone safe."
Community is our strength… Come join the Pandemic Tech Alliance and let's educate the market together on why pandemic tech will help restore the global economy!